AccuDrive AC
AC Servo Drive System
Power and Performance . . .
AccuDrive AC Servo Drive System
AC Servo Drive System Power and Performance . . .
The AccuDrive AC250 thru AC1000S Drive systems are recognized for their dependability on large and small cutting machine applications. These high performance AC Servo Drive systems are renowned for their rugged reliability, while delivering smooth and accurate motion control. Built with the international standard +/- 10 volt analog speed signal input, and or Step-and-Direction inputs. These systems are fully compatible with all major tracing & CNC controls. Utilizing advanced digital technology, these drive systems deliver high performance motion control over a wide dynamic range. The amplifier circuitry is enclosed in a rugged steel enclosure with a hinged lid for serviceability. The Modular design allows easy setup and diagnostics with LED's to display condition of module. The drive units are equally rugged with a AC servo motor direct coupled to a precision planetary gear unit to provide smooth motion over a wide speed range. Various styles are available to meet the requirements of most machines. Include integrally mounted encoders to support CNC applications and three channel applications. In addition to the standard 2 channel systems, all are available in truly synchronized 3 channel configurations, for use on bridge-type machines. Position synchronization is achieved through a unique balanced digital synchronization circuit that uses the encoders for true position feedback. This system is self aligning immediately on start-up and holds this alignment over the full range of speeds. Should a position error be detected, the circuit applies correcting signals to both drives simultaneously.
Features and Options
Features and Options
Advanced CMOS and high frequency Digital technology used in servo amplifier.

Cost saving Modular Design allowing lower replacement cost and less down time.

.75KW

,

1KW

,

and 1.5KW

watt output configurations available (Maximum output per channel).

Third channel output with full synchronization for bridge style machines.

Input is international standard +/- 10 Volt speed signal that is fully compatible with all major tracing and CNC systems. Amplifier Modules also have Step-and-Direction inputs used in today's PC applications. Optional modules include Plasma, Marker, HVAC, Limit switch, and Table Interface logic circuits.

Standard Drive Assemblies available in various gear reduction ratios to accommodate machine speeds up to 3000 IPM, higher speeds available on special order.

High quality AC motors and planetary gearboxes featured on AccuDrive drive systems. Motors are direct coupled to gearboxes for improved efficiency on standard drives; belt coupled motor/gearbox combinations also available for special applications. Optional encoders and mating cables to support CNC applications.

For dual drive applications the encoders are coupled directly to the servo motor input.
Performance Specifications
Power: 208-240 VAC +10%/-15%, 50/60 Hz, 3 phase with ground connection.

Machine Speed: up to 5000 IPM (dependent on amplifier output and drive gear ratio).

Environment: operating temperature 0C to +50°C, storage temperature -18C to +65°C,
humidity to 95% (non condensing).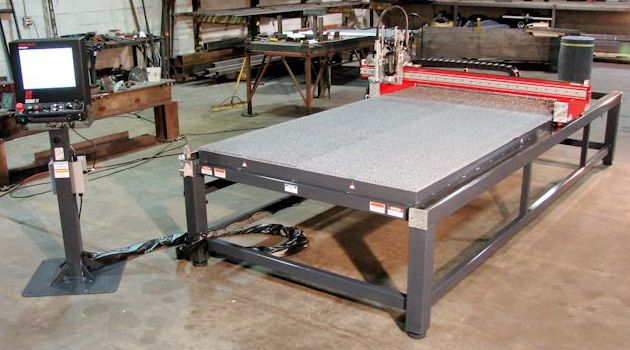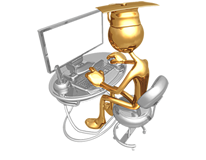 The Leader in New Shapes for Shape Cutting Technology!