3000 Series HD Cutting Machines
Heavy Duty "A" Frame Gantry for large multi-Torch Applications for Oxy-Fuel and Plasma cutting
3
000 Series Shape Cuttimg Machines
Model shown: DACC3018 with Plasma Arc-Writer, 8- DACC2001 Oxy-Fuel Stations and DACC2010 Smart Interface with Pro-Motion CNC. 18 X 130 cutting capacity. Traverse speeds up to 750 IPM with Linatrol HL-76 Servo Drive System.
---
DACC3000 Custom Shape Cutting Machines is our largest, heaviest series of gantry machines. They are designed with many of our proven innovations which include the new "Smart Interface", better performance with our "FMP Crossdrive System", improved "A" frame design, and our new Oxy-Fuel Dual gas manifold system.
Do you have a table or rails already in place, but need an up-to-date machine? Customers are able to update to new equipment and technology while keeping their table and floor rails for a smoother transition and Dollar $avings. We understand the needs of the customer, and DACC always gives our customers the finest in quality and workmanship for the best price on the market!
---
"FMP" CrossDrive System

The "Fixed Mirroring Positioning" crossdrive system was engineered to be stable and accurate. By removing the servo drive from the cutting process (Fixed), using easy-to-operate front and rear locks for (Mirroring) and (Positioning), and Rockwell C60 linear V-rails with compact carriage assemblies has proven to be one of the most reliable crossdrive systems ever built. DACC cutting machines are creating new standards in machine performance.

Innovations

The "User-Friendly" concepts of DACC are setting new standards for cutting machine operation and productivity. Operators love the added functionality they get with the DACC 3000 operations consoles for the Oxy-fuel Flame cutting process, Plasma cutting process, and the Plate marking process. With features like "Smart Interface Console", "Inset Rail System", "Fixed Mirroring Positioning", "(A) Frame Design", and the only large "Gantry Machine" that leaves the work table open for loading and unloading materials by a fork-lift, it's no wonder the DACC 3000 series shape cutting machines are so versatile.

Savings, Performance, Production

The DACC 3000 Series Shape Cutting Machine is a Gantry machine with a Cantilever feel. But, unlike the Cantilever, and most Gantry machines, it uses only 20% more space than its own cutting width. This new design gives increased stability over the full speed range of the machine. With speeds available up to 1000 IPM, this can make a real difference in productivity and performance.

Custom Sizes

The DACC 3000 Series Shape Cutting Machines are available in a wide range of sizes, from 60" cutting width to 384" cutting width, and all machines can be custom built for your particular application.
---
---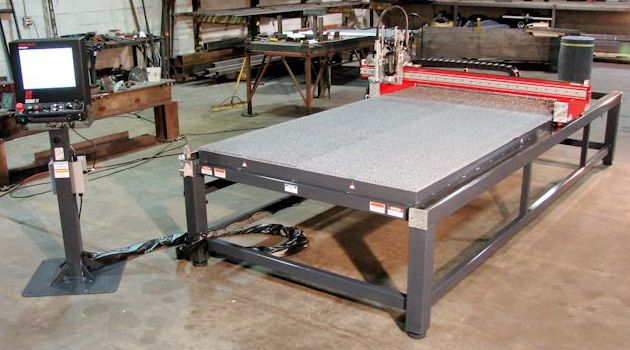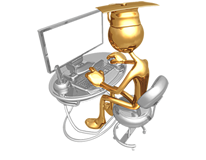 The Leader in New Shapes for Shape Cutting Technology!